Millions of people drive cars on a regular basis, but only a very slight percentage of them can fix most common auto repairs themselves. Obviously, there are certain situations where you can get your hands dirty with car engine parts and, if you are a lady, you will certainly prefer to call someone expert instead of doing anything yourself!
The fact is that only a few people have the opportunity to learn how a car engine is made and what components are part of it. So, if something doesn't work anymore, most people get immediately frustrated because they can't figure out what's wrong with their car. Probably, you have already seen desperate drivers staring in front of their car engine without understanding where the matter is and how to fix it…
Learn How To Fix These Auto Repairs Yourself!
Well, the good news for you is that there are some most common auto repairs that you can easily fix yourself! Don't know how to do it yourself? We are here to help you with the following learning tips: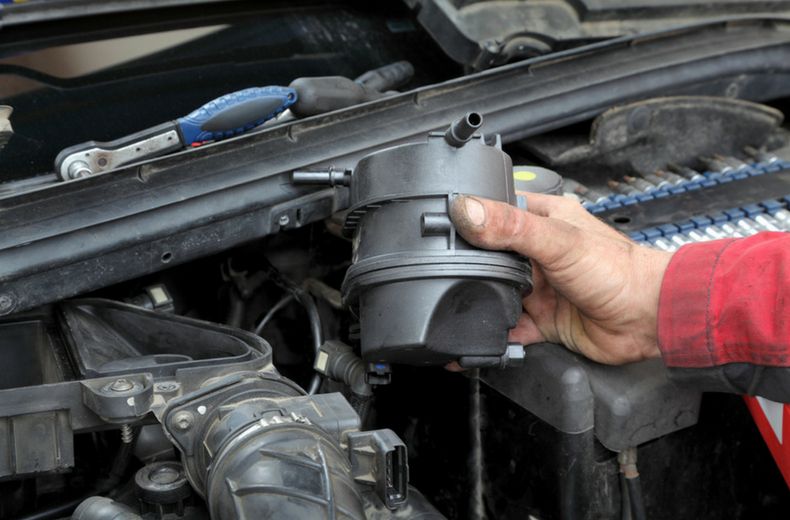 Fuel filters are possibly the most common car components that may stop working at some point. Instead of calling an expert mechanic to get fuel filters replaced, consider saving your money by learning how to fix them yourself. First off, fuel filters tend to get old at around 10,000 miles and up. So, check this to avoid your fuel filters going out of order suddenly. Even a dirty filter level contributes to reducing your car's performance. Make sure to take care of your car maintenance.
How to repair: disconnect the battery, disconnect the fuel line pressure from the filter, remove the filter, replace washers and place new filter.

Brake pads are also typical car components that might make some problems. Again, the key to success here is always to schedule a car maintenance routine so you can avoid that any car part will stop working all of a sudden. Especially because certain car components can be very expensive, just like brake pads.
How to repair: you will need a few car tools, like a car jack, a socket set, a c-clamp and a lug nut wrench.

Spark plugs represent another important car component which often needs some care. It's important to change spark plugs on a regular basis because the metal over the electrodes is easy to suffer from oxidation over time. Although there are special plugs in the market that promise car drivers to forget about regular plug change, it's better for you to learn how to fix old spark plugs.
How to repair: remove the ignition wires from the old spark plug by using a socket wrench, then place the new spark plug and coat the inside of the ignition wire with an appropriate grease to protect it from electrical problems.

So many car drivers often moan about problems with their car's windshield. Well, this is another car repair that you can learn to do yourself. All you have to know is that you can create a homemade kit to repair your car's windshield.
How to repair: get a windshield repair kit (you can buy it at an auto parts store or even on the internet), then clean a 12-inch large area all around the point which is damaged (use a glass cleaner for this operation). Use a razor blade and smooth out to eliminate potential defects. Finally, use a plunger apparatus to inject the adhesive into the damaged point of the windshield.

Transmission problems are also very common reasons to call a good mechanic… however, what most car drivers don't know is that they can fix transmission flush themselves!
How to repair: use a jack and two jack stands to lift up your car so you can climb under it. Remove the pan bolts, dump the old oil in a large container. When the oil is over, replace the transmission fluid filter and clean the transmission pan.
Extra Tip For Car Emergencies
However, you can't fix all car emergencies… there are certain situations where you absolutely need a car locksmith, for example, if you've lost your car key or if your car transponder key doesn't unlock your car door anymore. 247 Locksmiths Near Me offers emergency assistance at affordable prices, take a look at their website http://www.247locksmithsnearme.com/auto-locksmith: as you can see, all you have to do is to call their headquarter and request emergency service.